Fun for Fall for all!
Exclusive and ethically sourced clothing and accessories for all seasons
Shop now
PTown Themes
Arcadia's collection of unique, ethically sourced products that highlight the wonderful place I call home at the very tip of Cape Cod!
Shop Now
Handcrafted Tabletop
Mouthblown glass, handthrown ceramic, sustainably harvested wood, and recycled metals for the home.
Shop now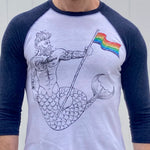 Clothing and Accessories
Our famous Helltown & Rainbow Merman & #PTown Oz shirt designs, plus aprons, scarves, wraps, hats, socks, wallets, belt buckles and bags - all ethically sourced and designed for years of enjoyment and use.
Shop Now
Handcrafted Jewelry
Carefully curated and one of a kind necklaces, rings, earrings and bracelets for women and men.
Shop now